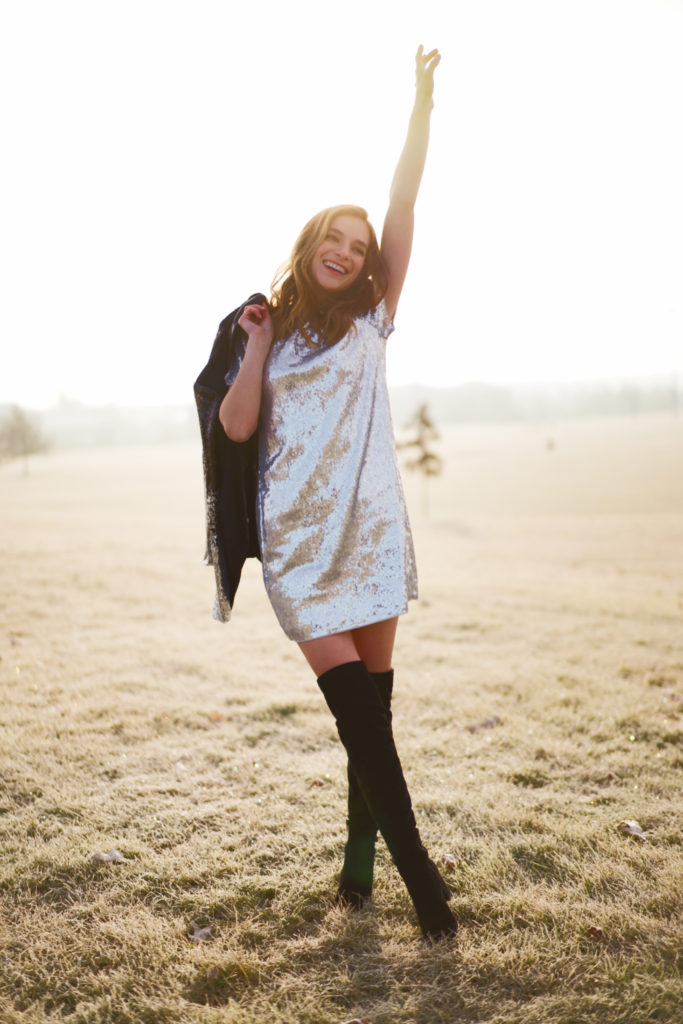 New Year's Eve has always been one of my favorite holidays. There's just something so special about fresh starts and the New Year is the biggest fresh start of them all!
Outfit Details: Express Dress c/o Gordmans (similar here, here, and here), Hancy Blazer, Unisa Over The Knee Boots, Modmopolitan Earrings c/o (gold version here), Chanel Clutch (similar here)
Growing up my parents hosted a New Year's Eve party every year with friends from our church, neighborhood, and work. Some of the guests I saw only once a year somehow making this party all the more special.
Tonight New Year's Eve consists of relaxing at home (thanks to a head cold) with moves and takeout. Whether I go out or stay in one of my favorite traditions is setting goals for the new year (last years here) and reflecting on the one's I've accomplished the year before.
This year's goals consist of drinking more water (a goal I started last week), continuing to exercise a few days a week (I got off track during our family room remodel), and getting more organized.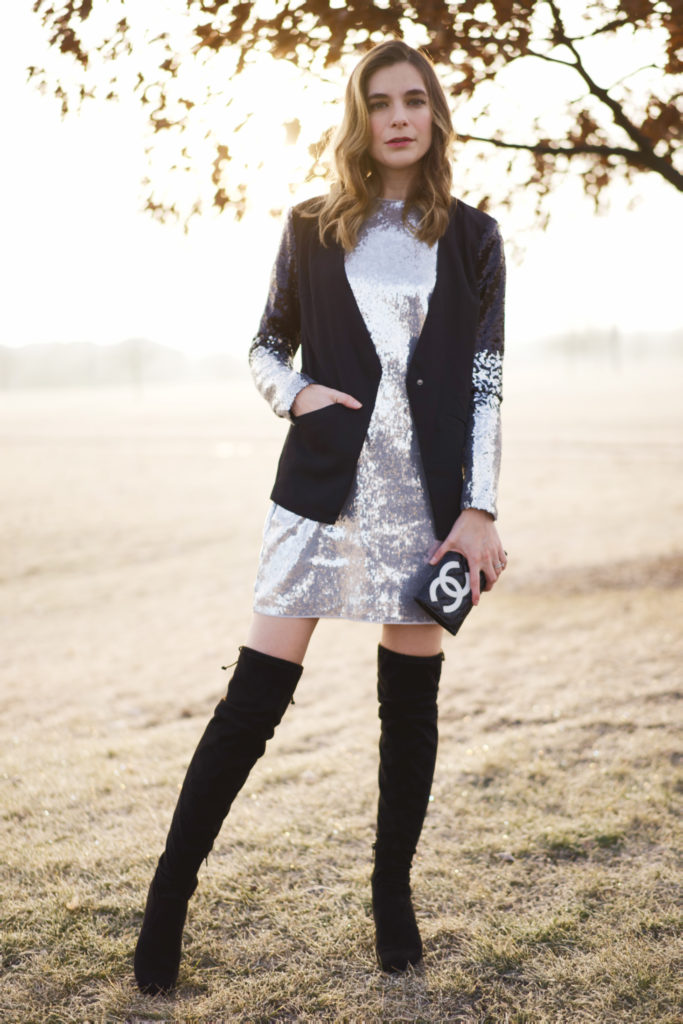 Sequin Blazer
Nathan's cousin gifted me this blazer last summer and I knew immediately it would be perfect for New Year's Eve! It wasn't until I found this Express dress from Gordmans last month that my New Year's Eve outfit was complete. Love how the black & silver on this blazer perfectly matches my dress & over the knee boots.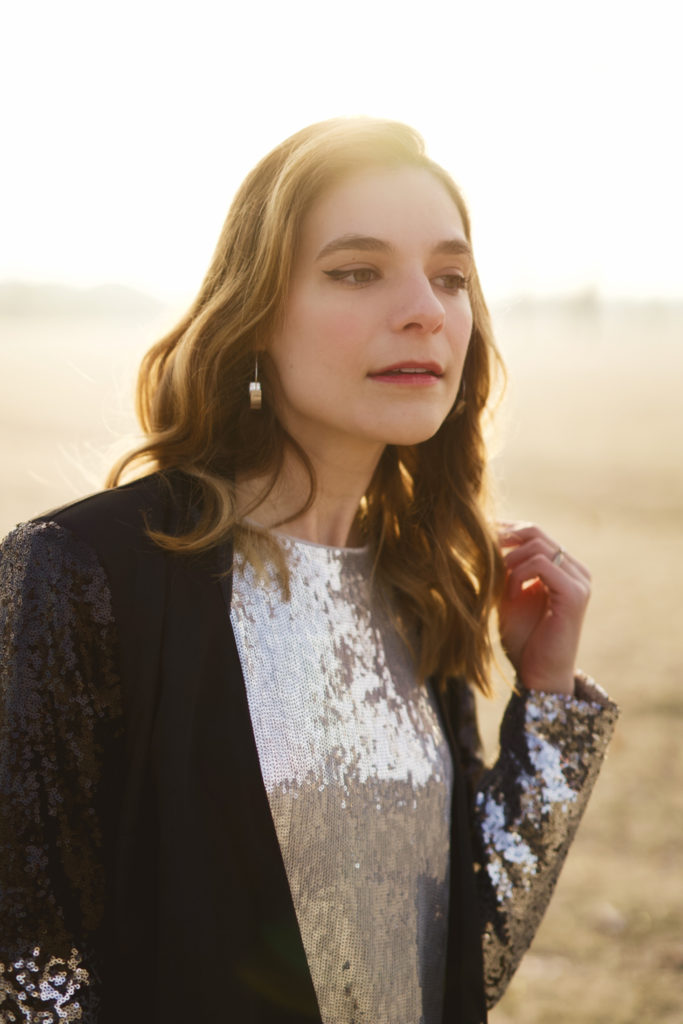 Statement Earrings
I don't wear a lot of silver jewelry (I prefer gold) besides my wedding ring, but I wanted some silver statement earrings to complete this look. I found these silver hoop earrings from Modmopolitan (gold version here) and I love how simple they are.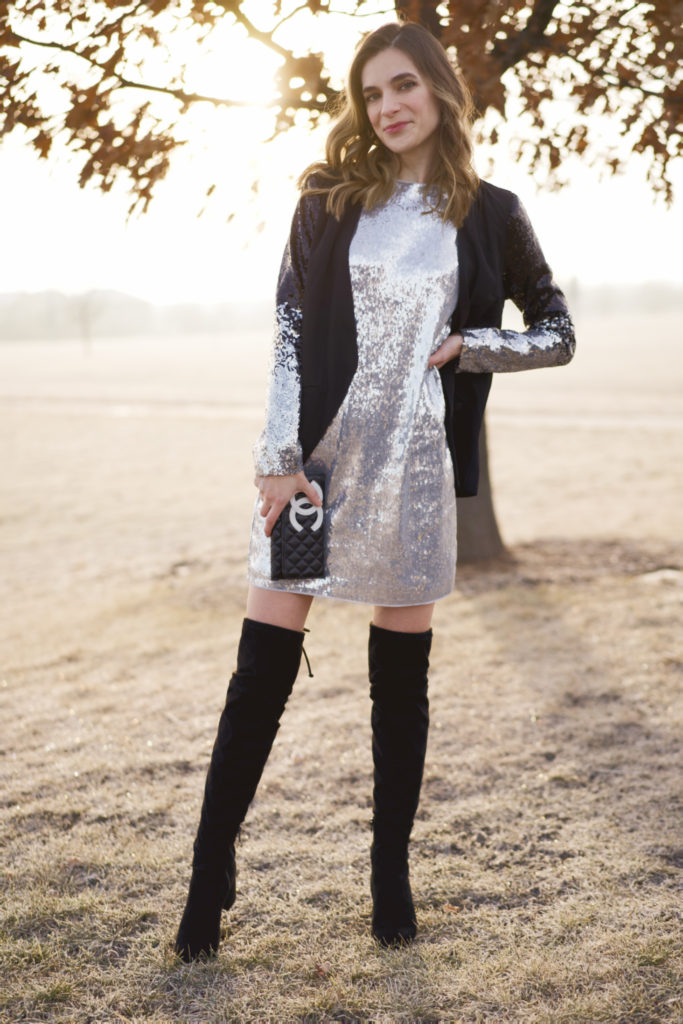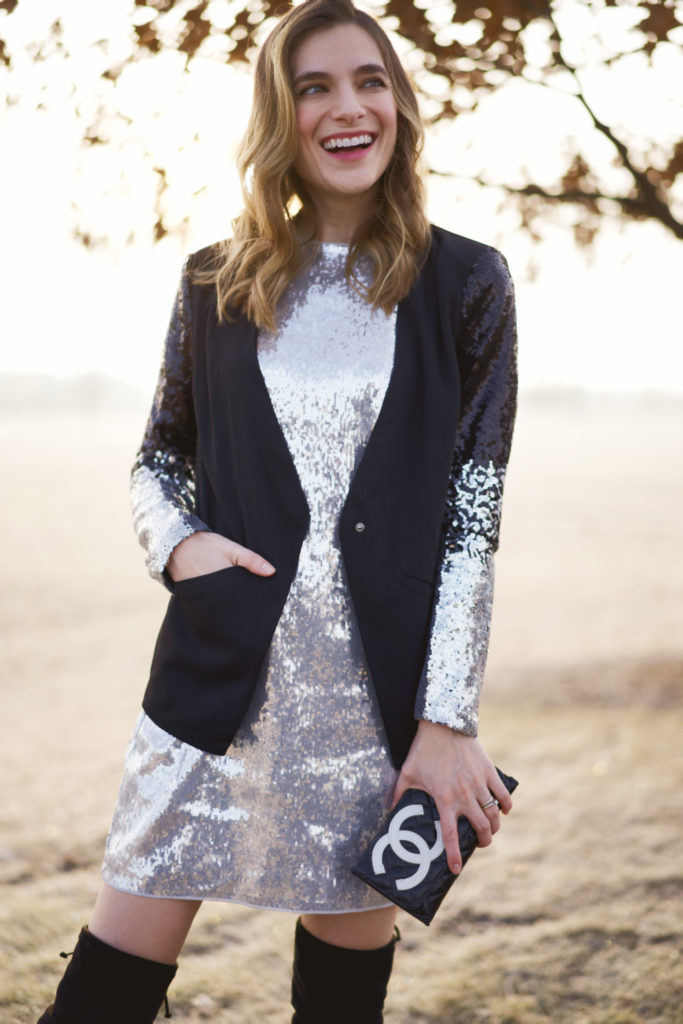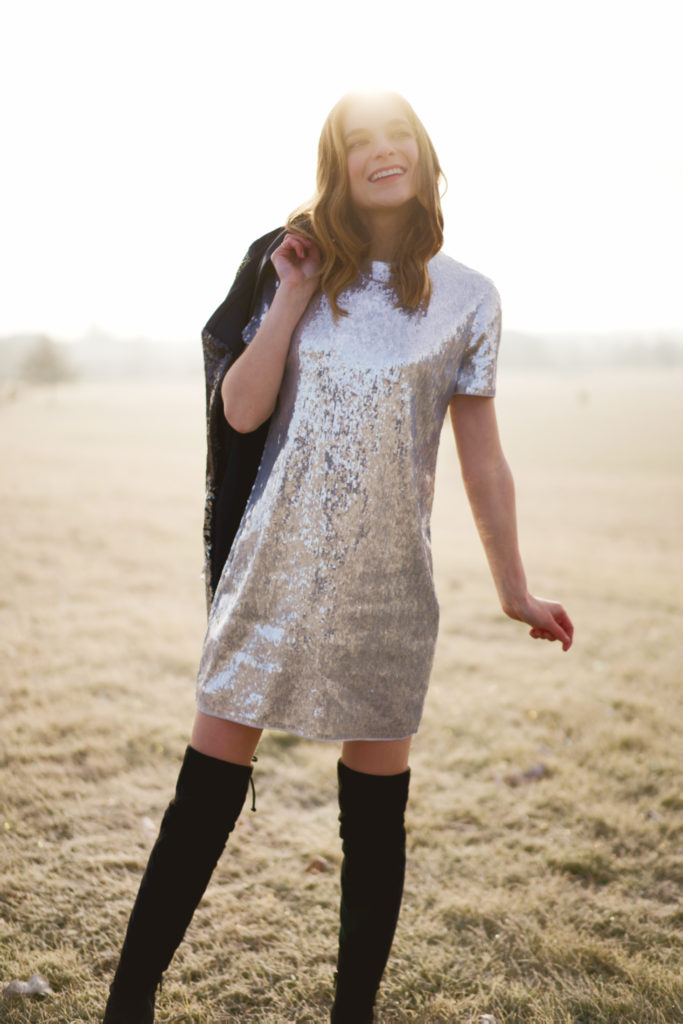 Sequin Dress
This is the first sequin dress I've ever owned (similar here, here, and here) and I'm loving it! The simple t-shirt shape keeps this dress from being too formal and makes it easy to dress up or down. I plan on wearing this dress again layered under sweaters, cardigans, a long skirt, or a solid blazer.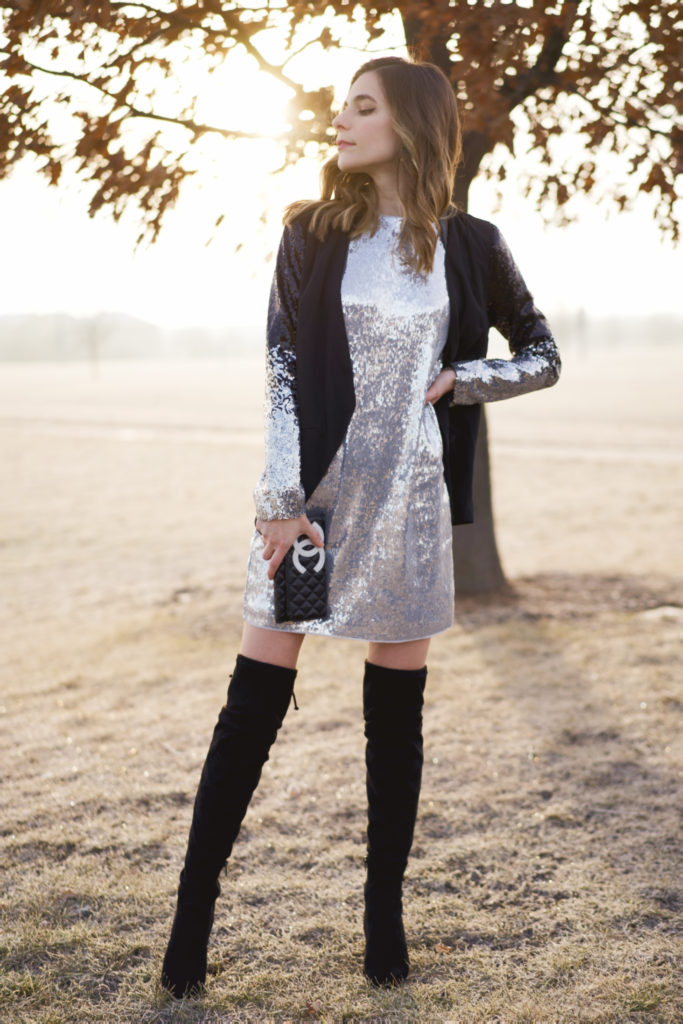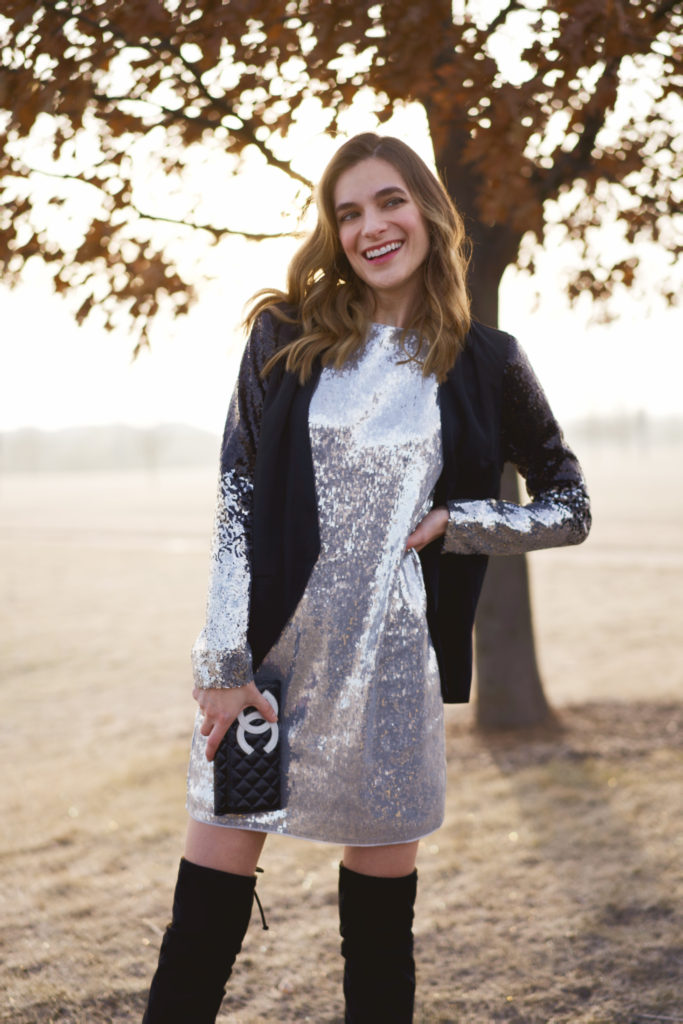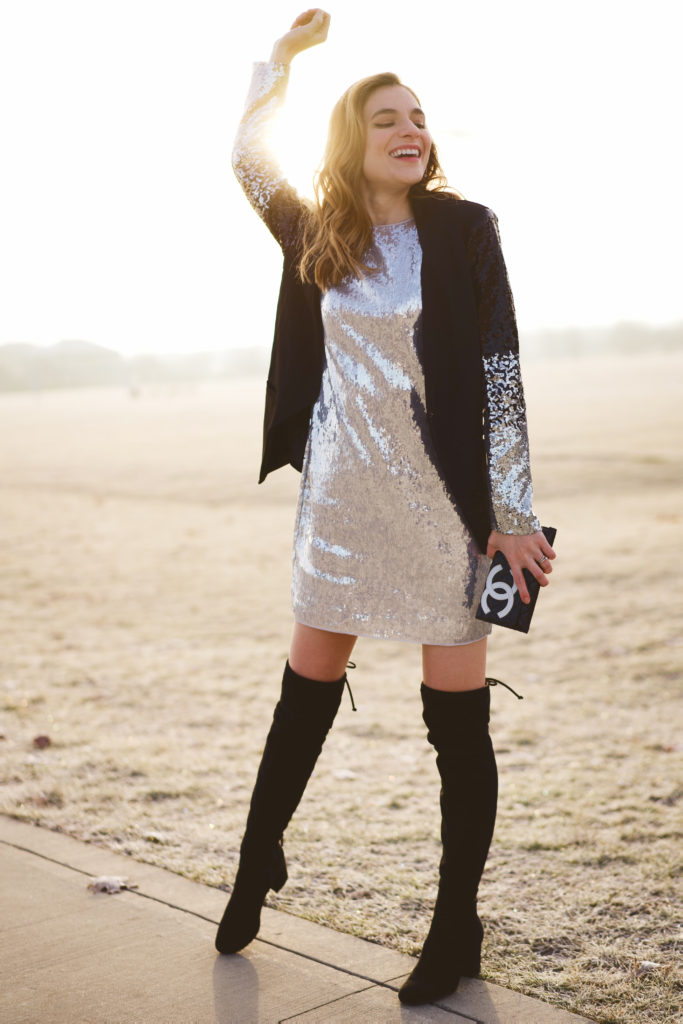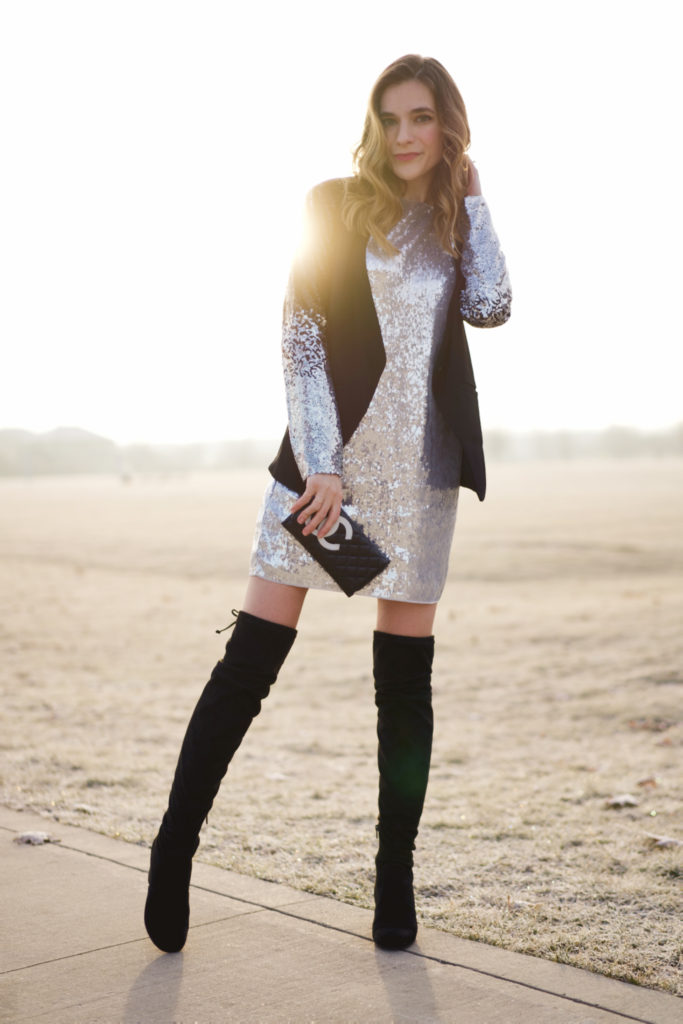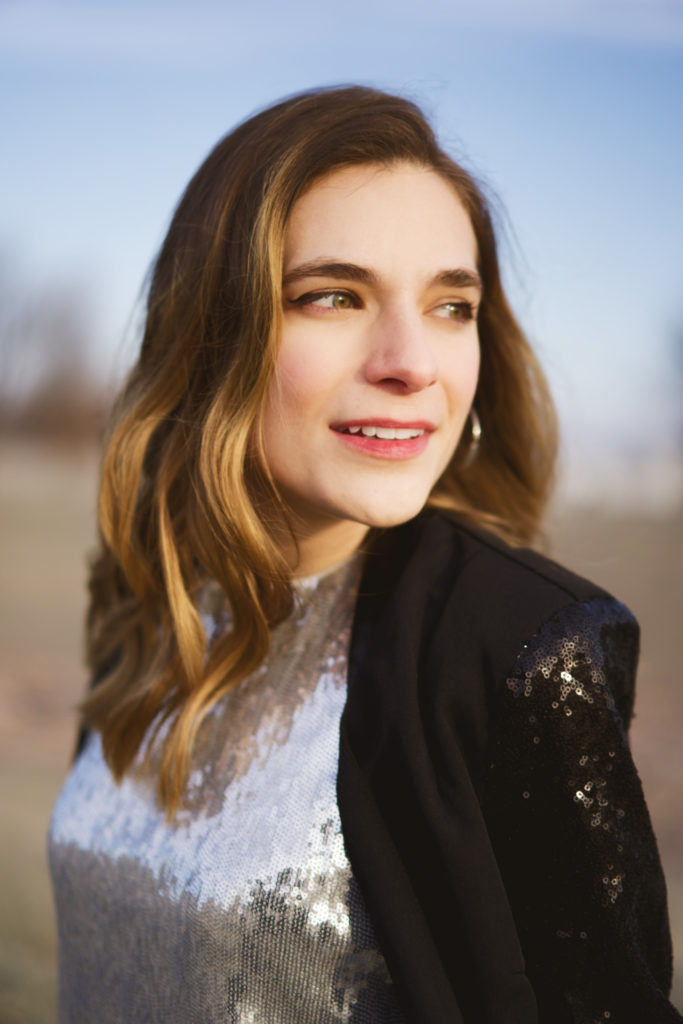 Love the sequin sleeves on this blazer!