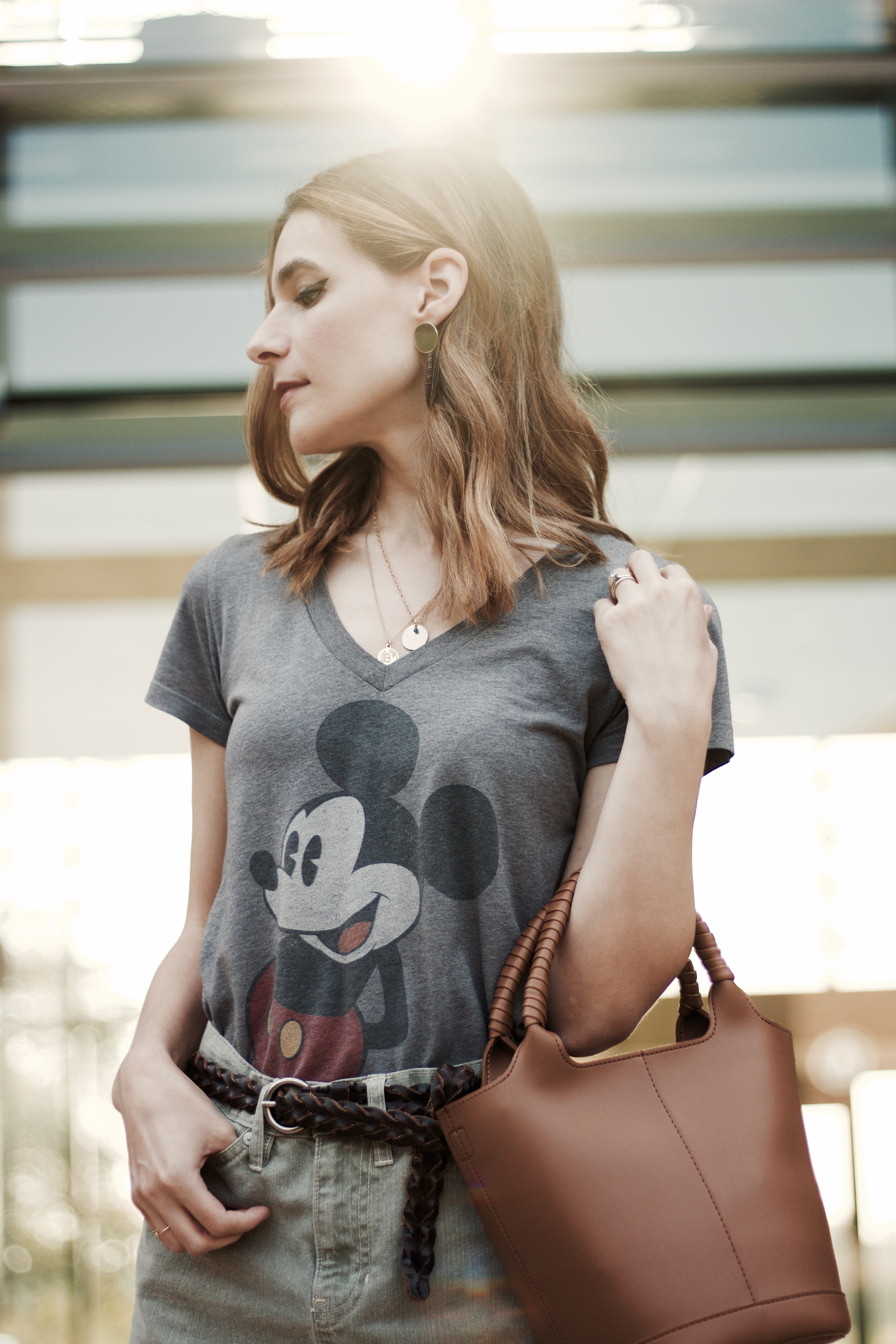 Maybe it's because of nostalgia as my generation ages, but I've noticed a rise in popularity of Disney clothing, movies, and vacations over the past year or two.

I loved wearing Disney clothing as a kid, watching a Disney movie over and over again until a new one came out, and I was even fortunate enough to to take a few Disney vacations with my family and then later on as an adult. My husband and I actually honeymooned in Walt Disney World almost 10 years ago and we loved it so much we also celebrated our 3rd wedding anniversary there.
I purchased this t-shirt several years ago before our last Disney vacation and decided it would be the prefect piece to incorporate into this look today.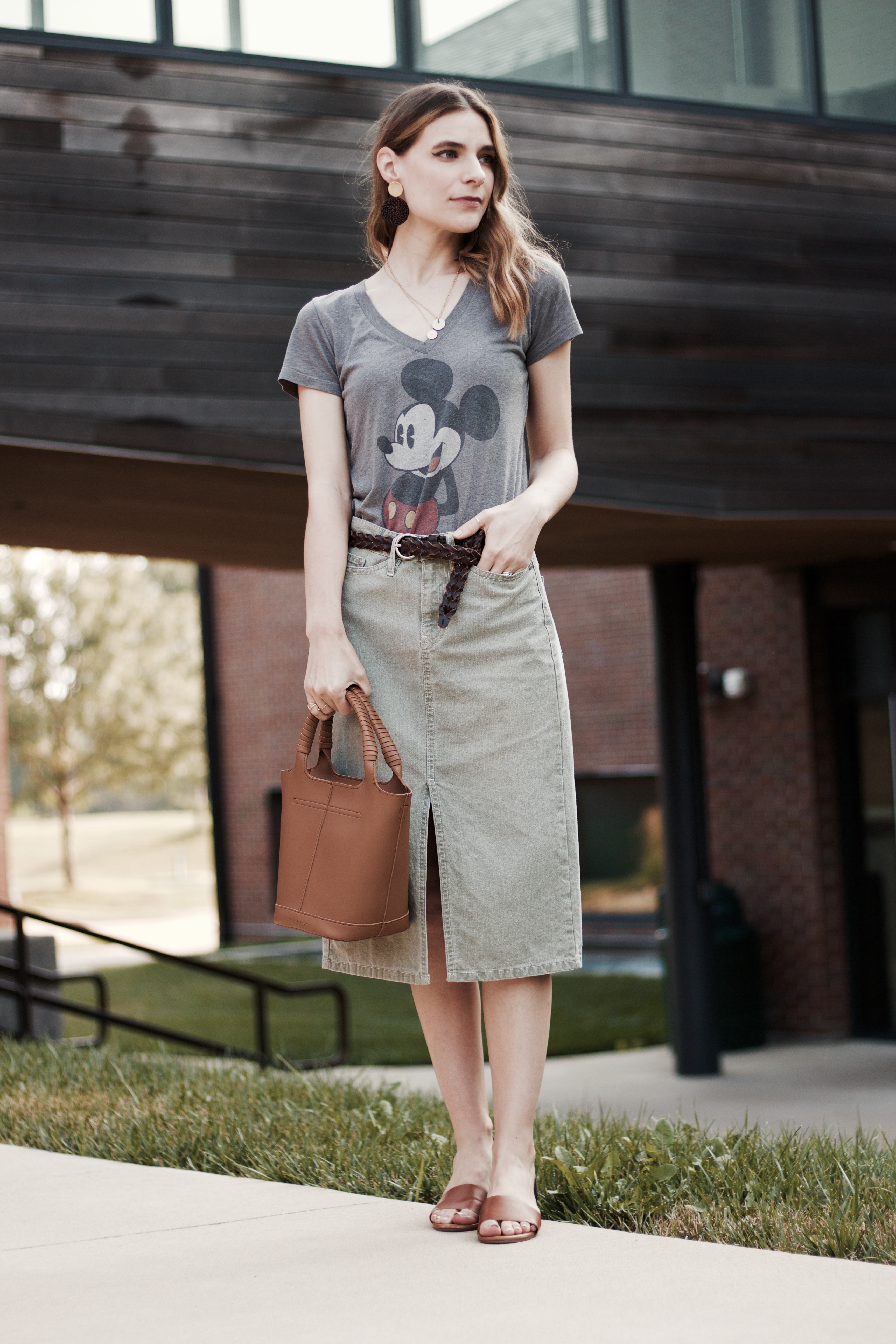 I love dressing up a simple graphic t-shirt by pairing it with a pencil skirt. This high waisted green denim skirt is older but you can find a few similar versions here, here, and here.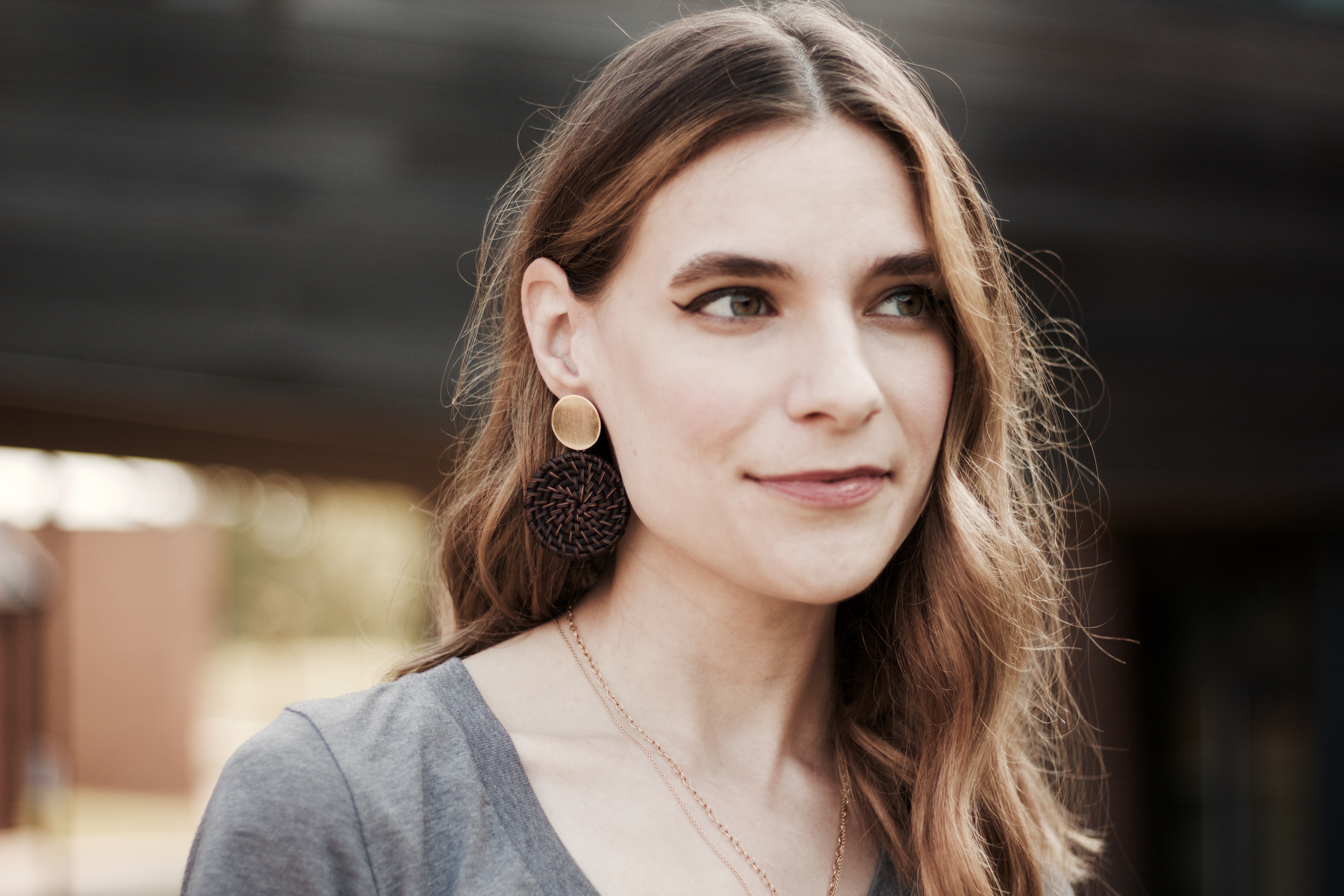 I love how these wicker disc drop earrings by Modmopolitan mimic the circles on Mickey Mouse's ears. Not only are these earring cute paired with this tee, but wicker is such a classic I know I'll reach for them again and again.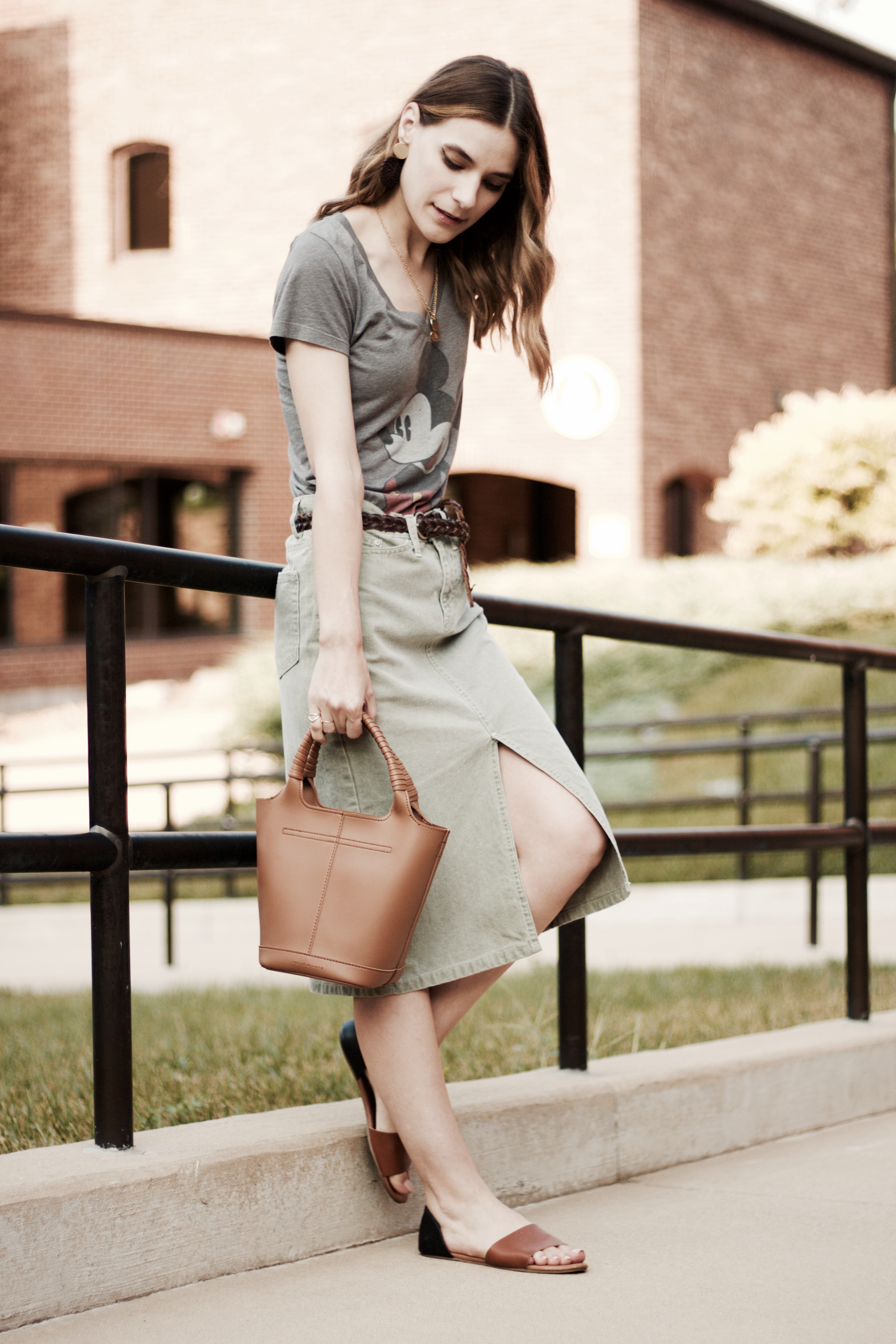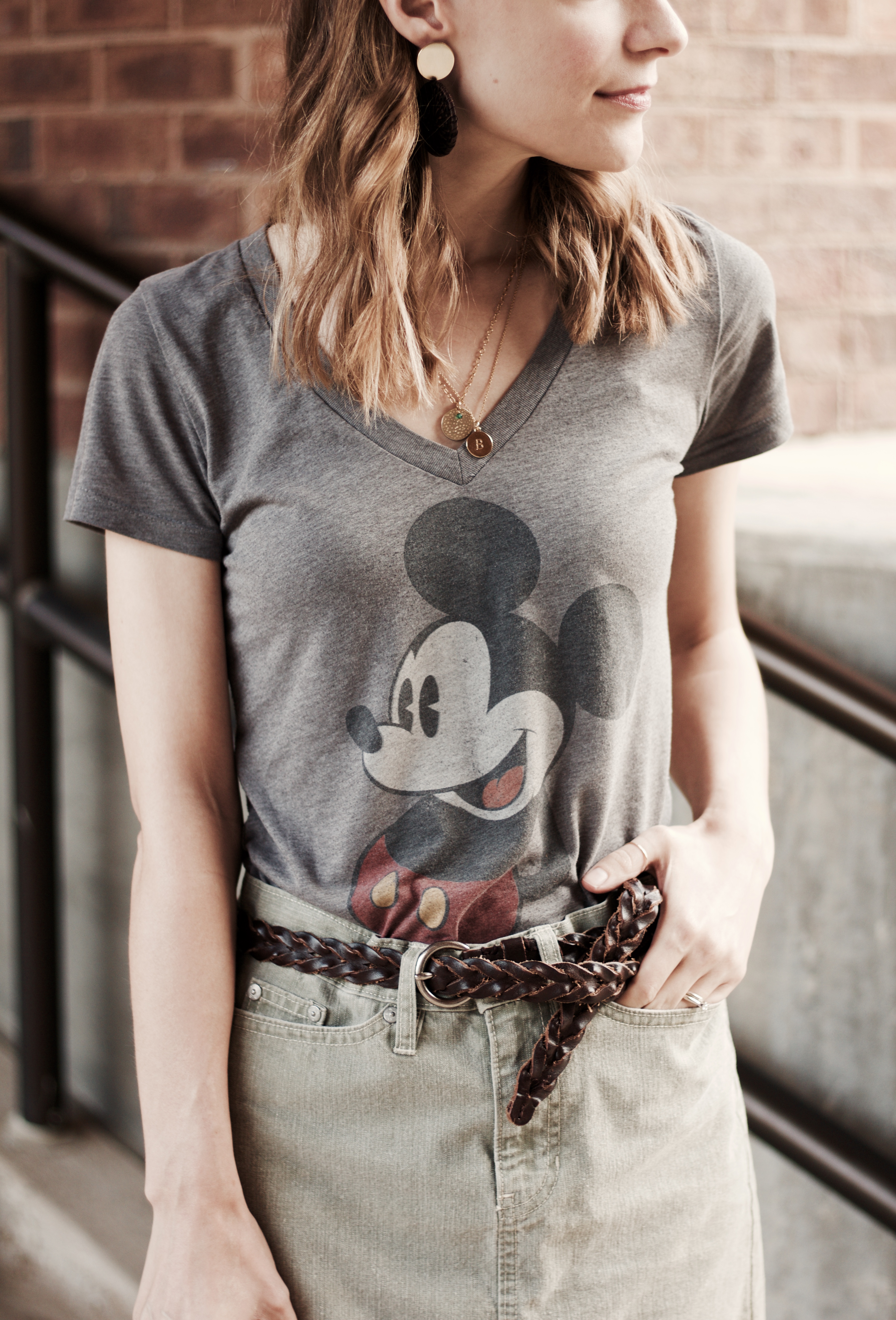 This brown braided belt from American Eagle has continued to be a favorite of mine (last seen here, here, and here). I love how the belt can be adjusted to any length making it easy to wear with just about anything.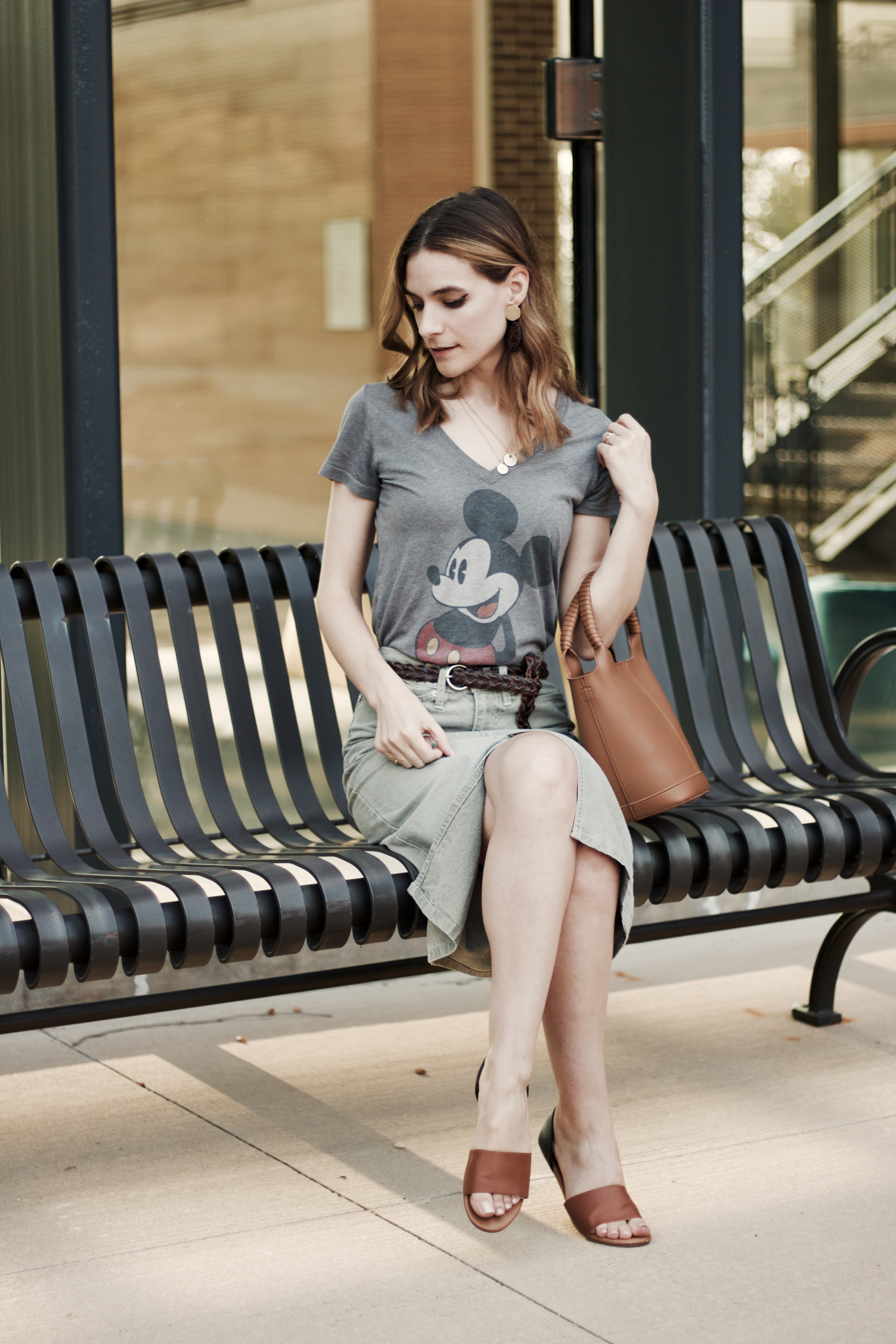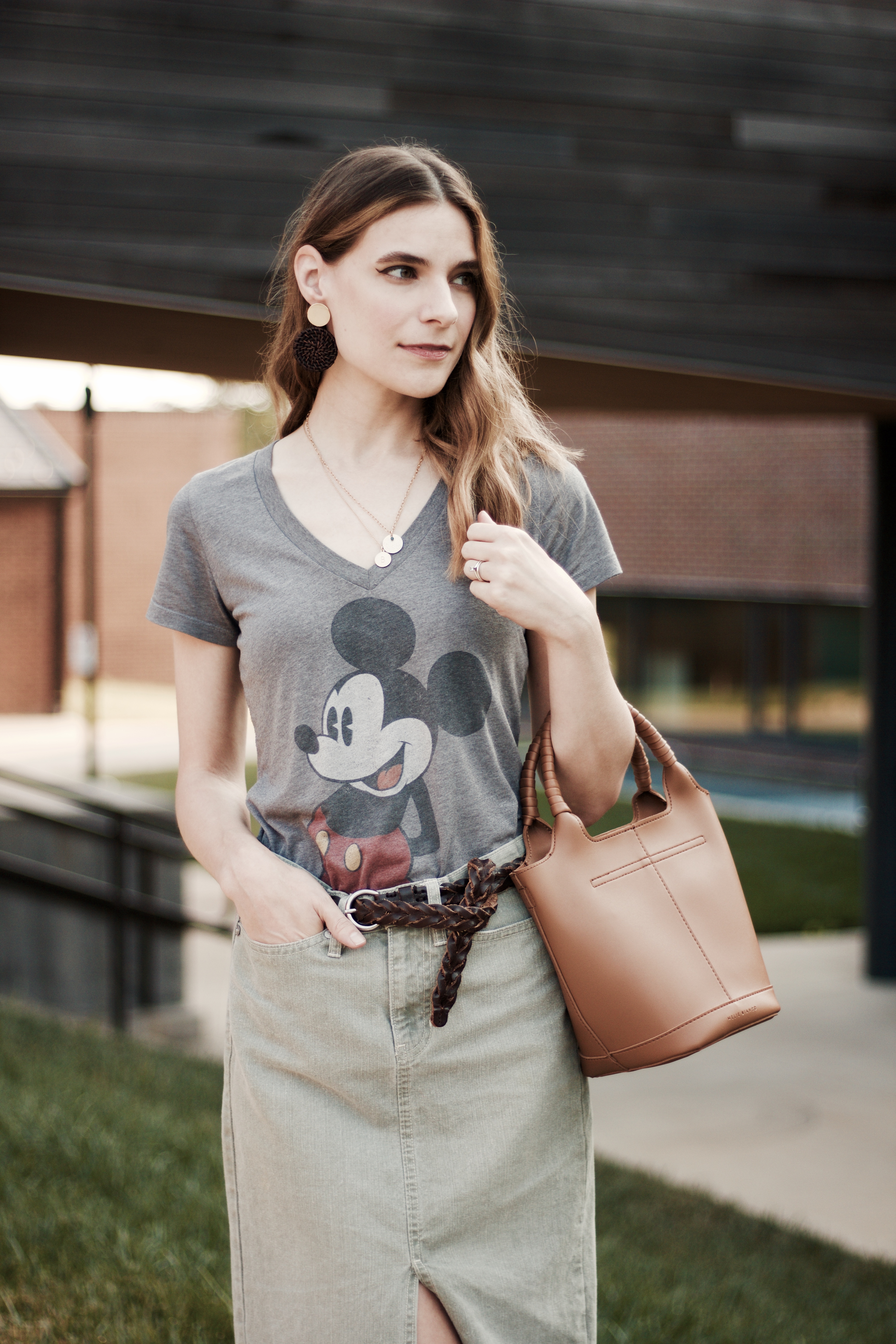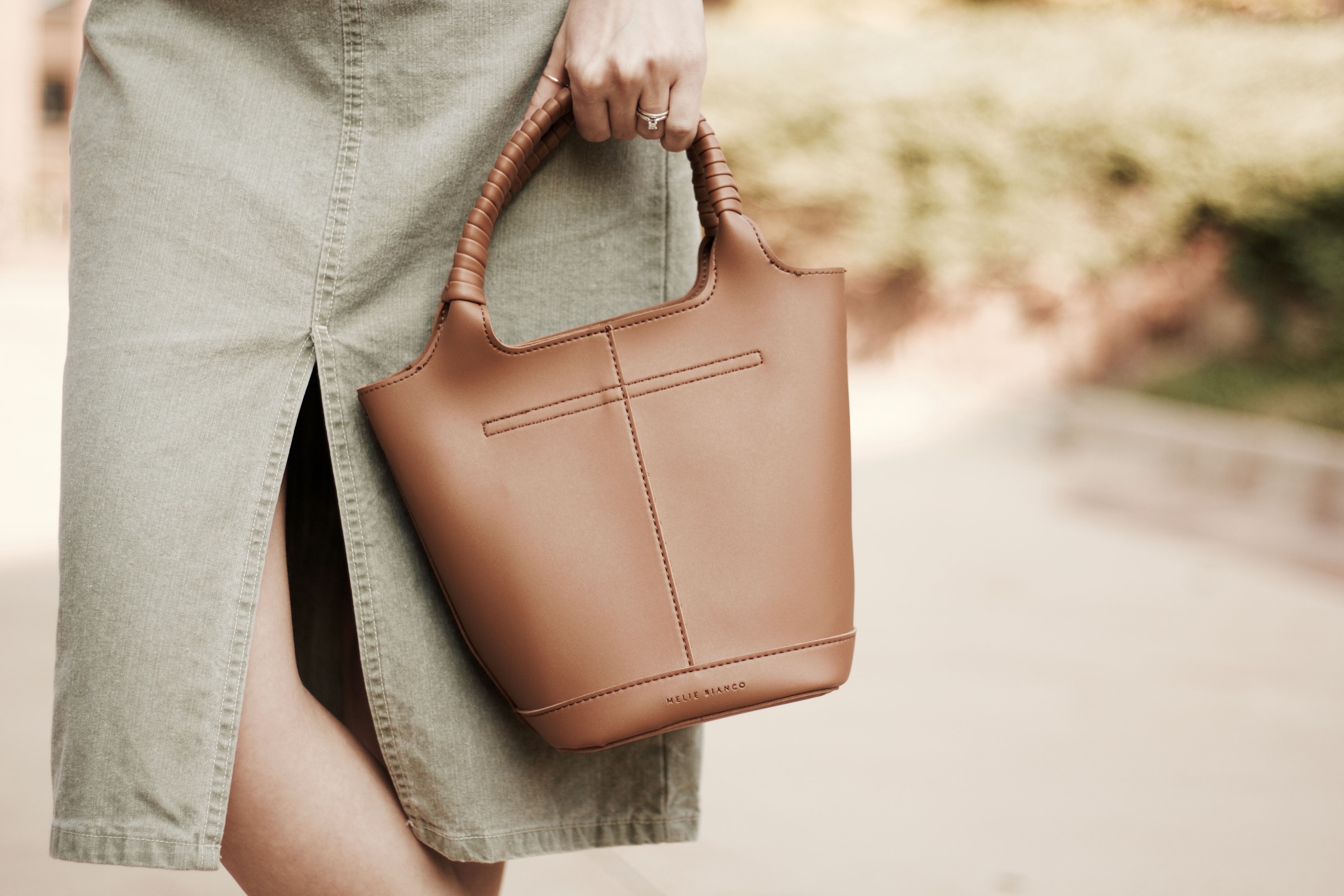 This bucket bag (last seen here) has quickly become one of my favorites. I love the creamy brown color and the wrapped detail around the handle.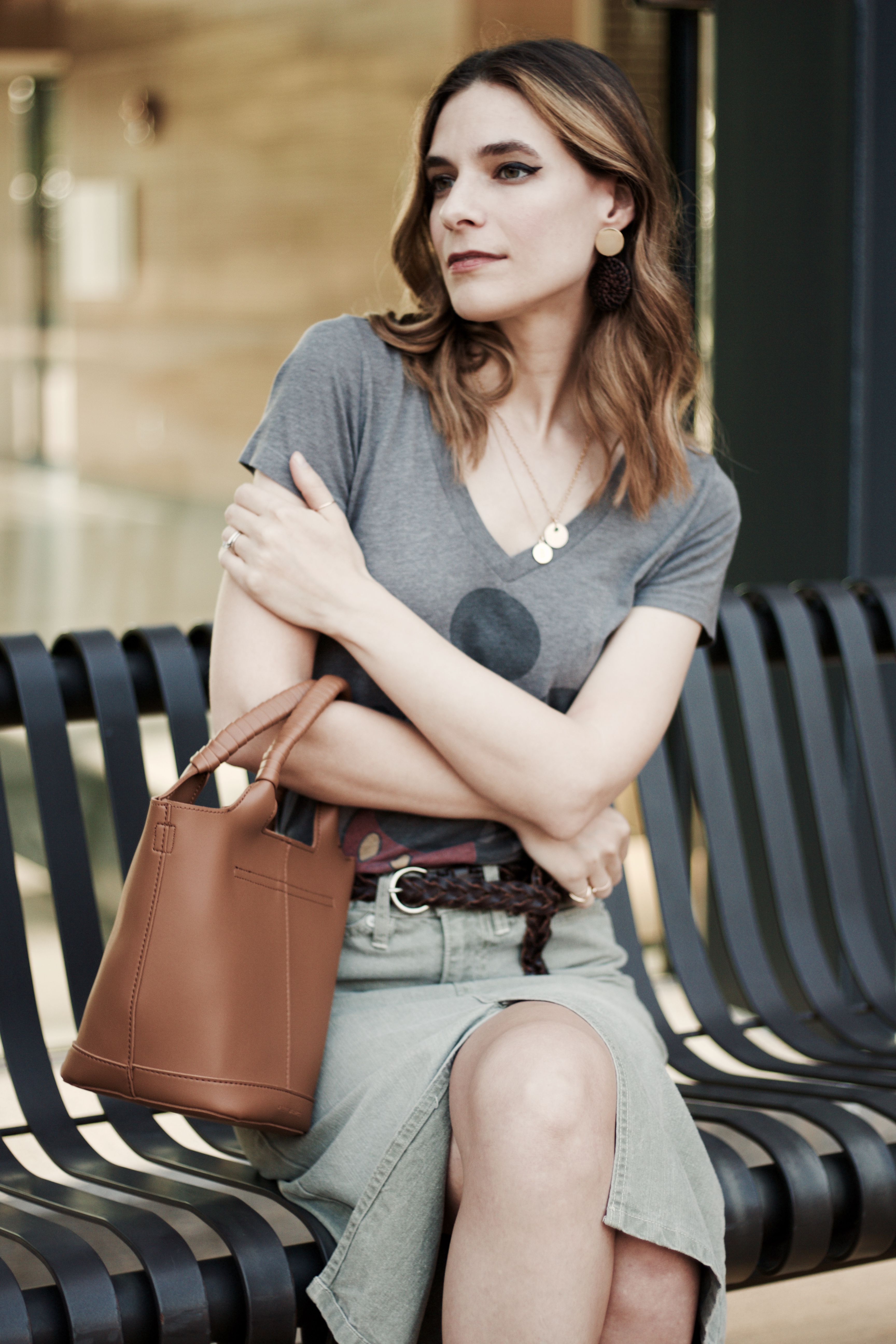 Outfit Details: Target T-Shirt (similar here), Gap Skirt (similar here), Kate Spade Necklace, Modmopolitan Earrings & Purse c/o, American Eagle Belt, Candie's Shoes (similar here)