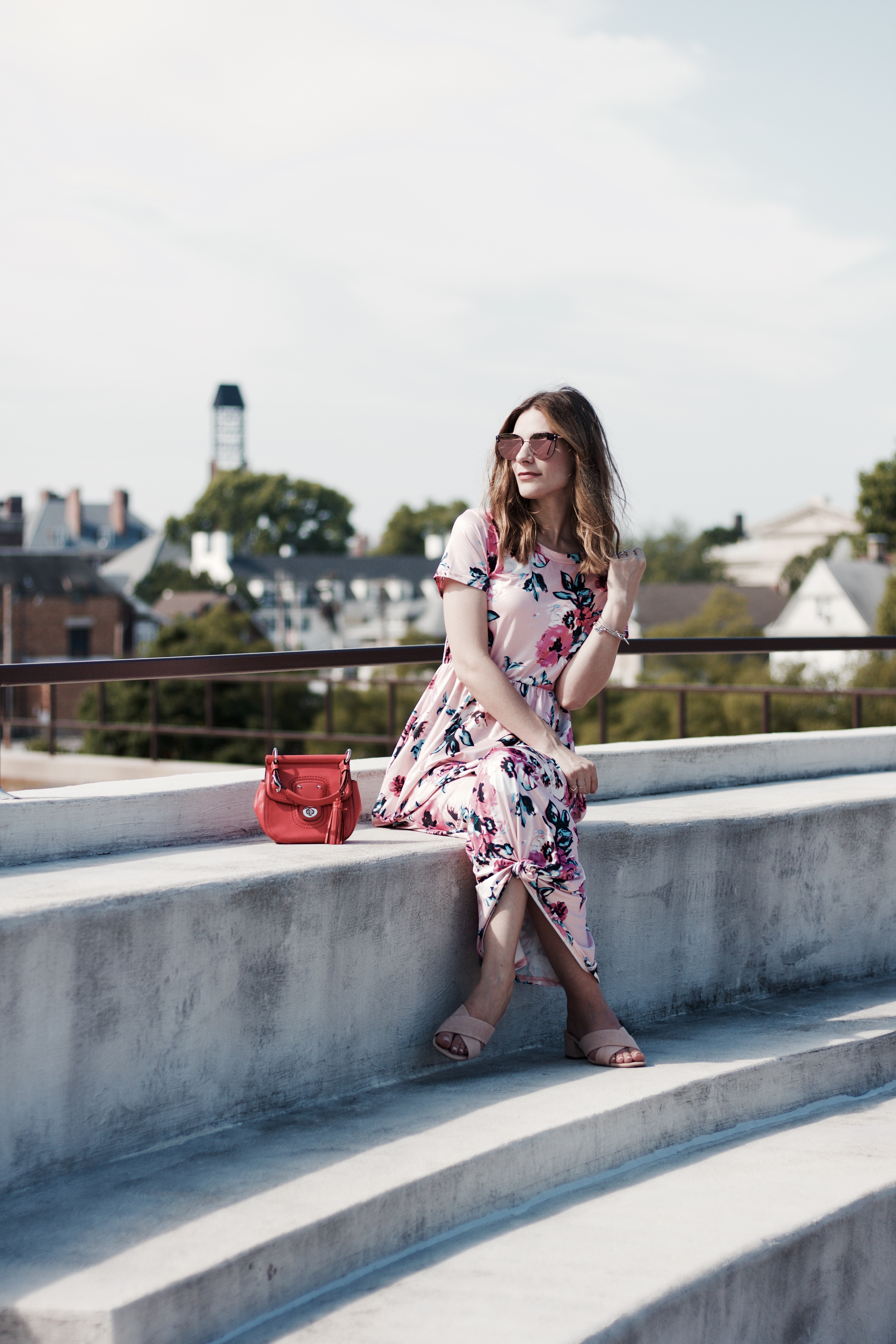 My husband and I enjoy finding unique places around our hometown to photograph. It almost makes us feel like we're tourist on vacation, and it definitely has made us appreciate where we live a whole lot more.
This outdoor amphitheater (that we've never been to before) is a beautiful place not only as a back drop for this brightly colored dress, but the unique rooftop view was such a pleasant surprise that it had us daydreaming of a European trip.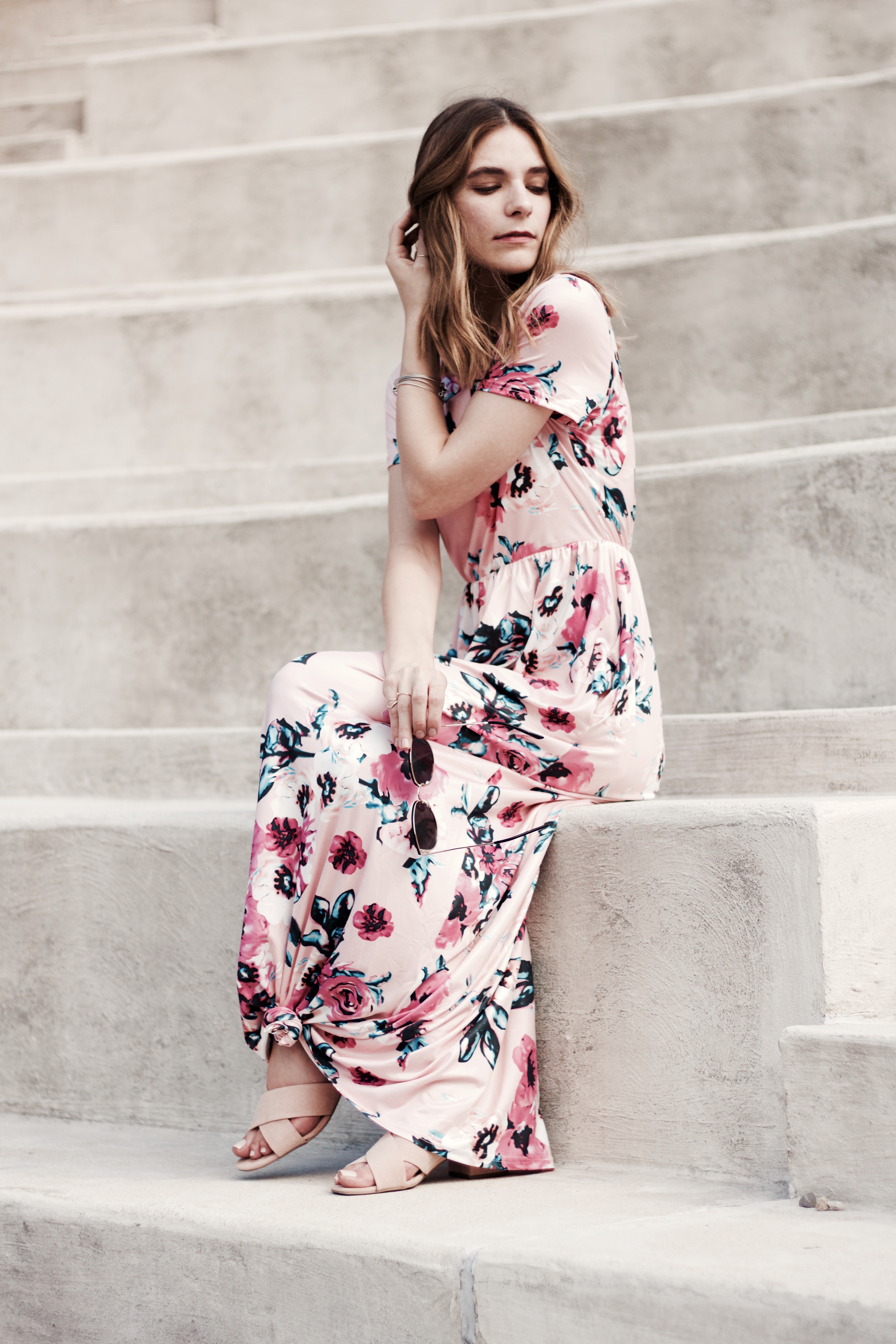 Since this maxi dress is a little too long for flats or the block heels I'm wearing (last seen here), I decided to gather the bottom of the dress and tie it in a knot. Besides keeping me from tripping/getting the bottom of my dress dirty I also love the the unique detail it brought to my outfit.
Not only is this dress pretty, but it's as comfortable as wearing a t-shirt, plus it has pockets which I'm always excited about when it comes to dresses.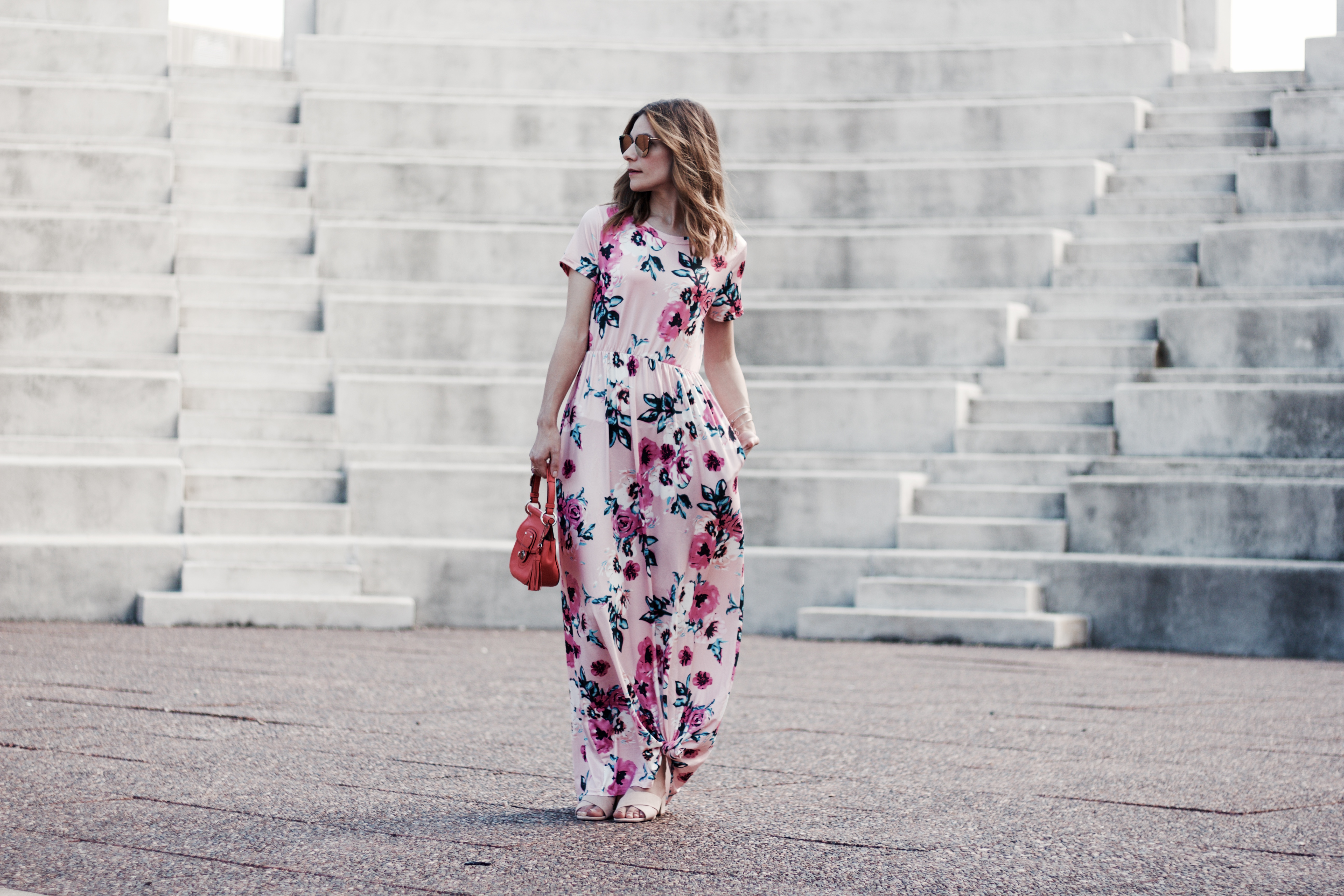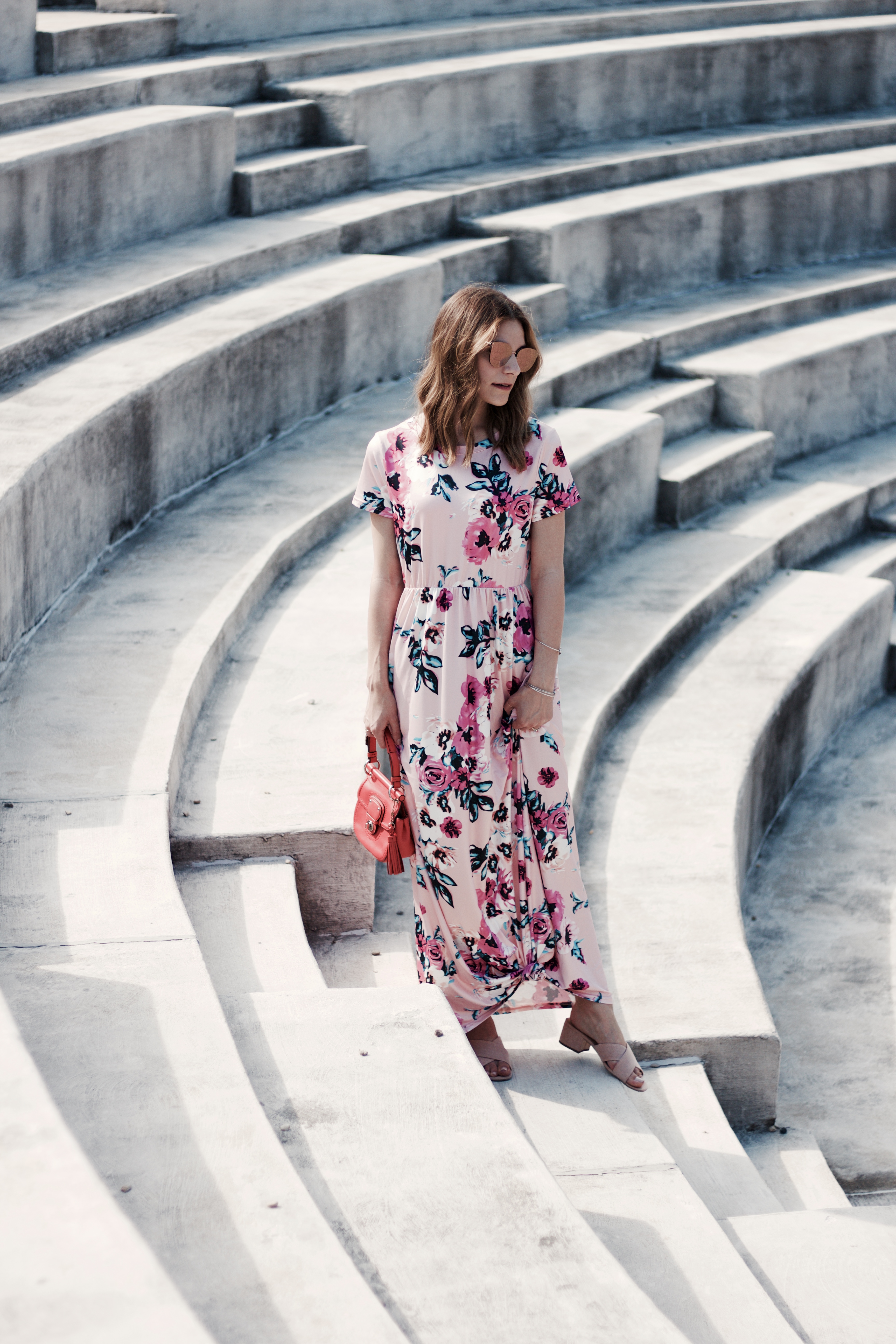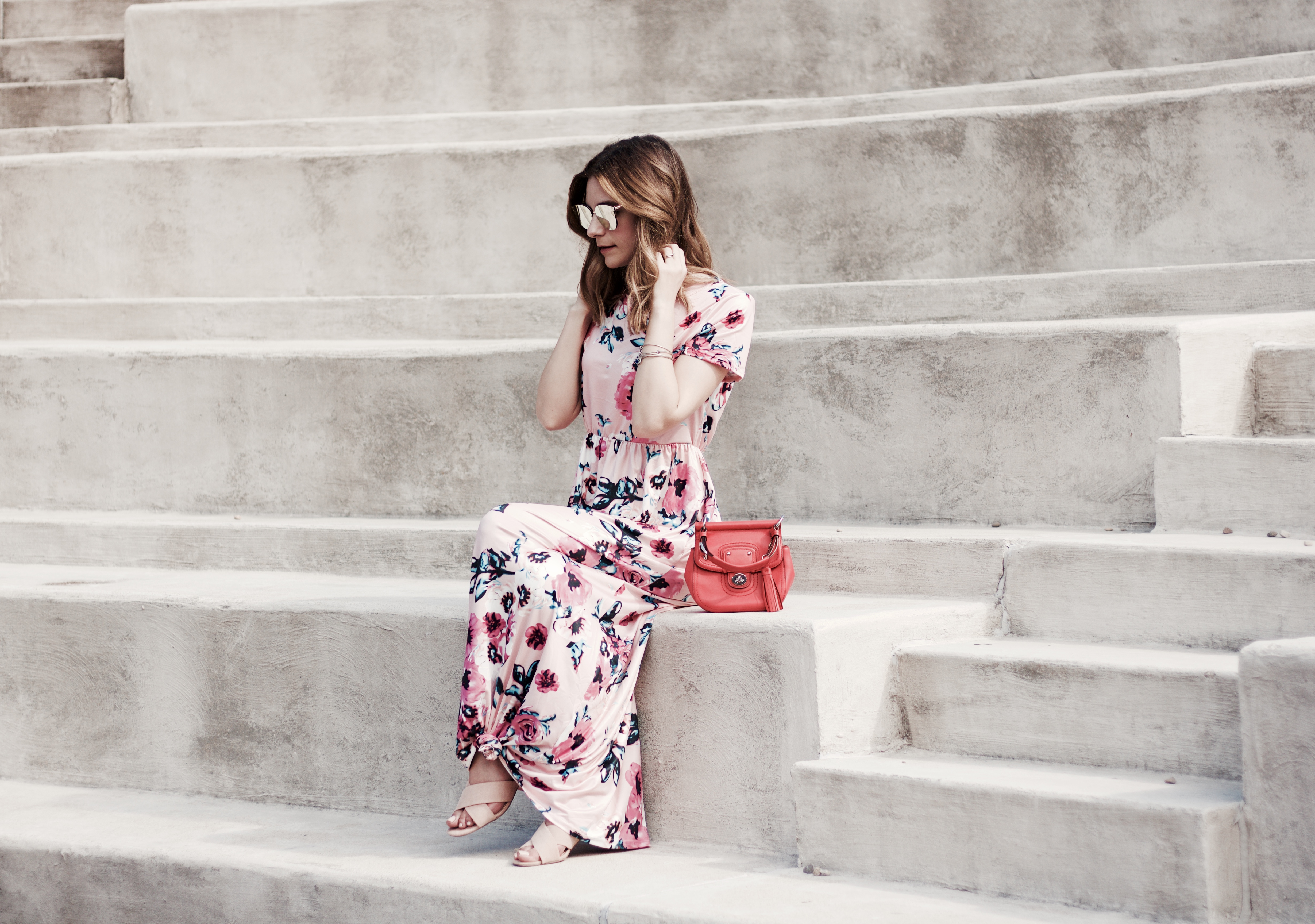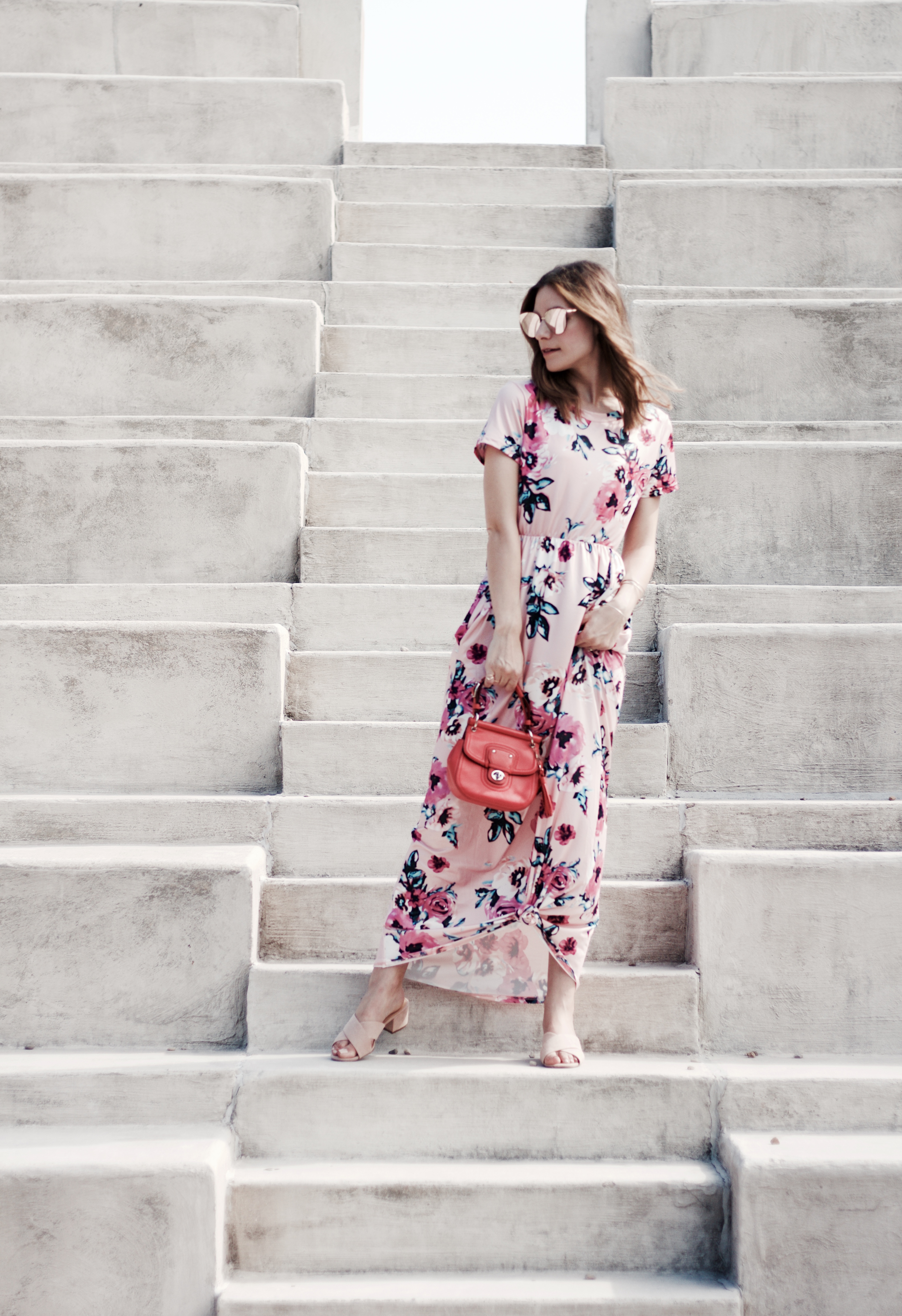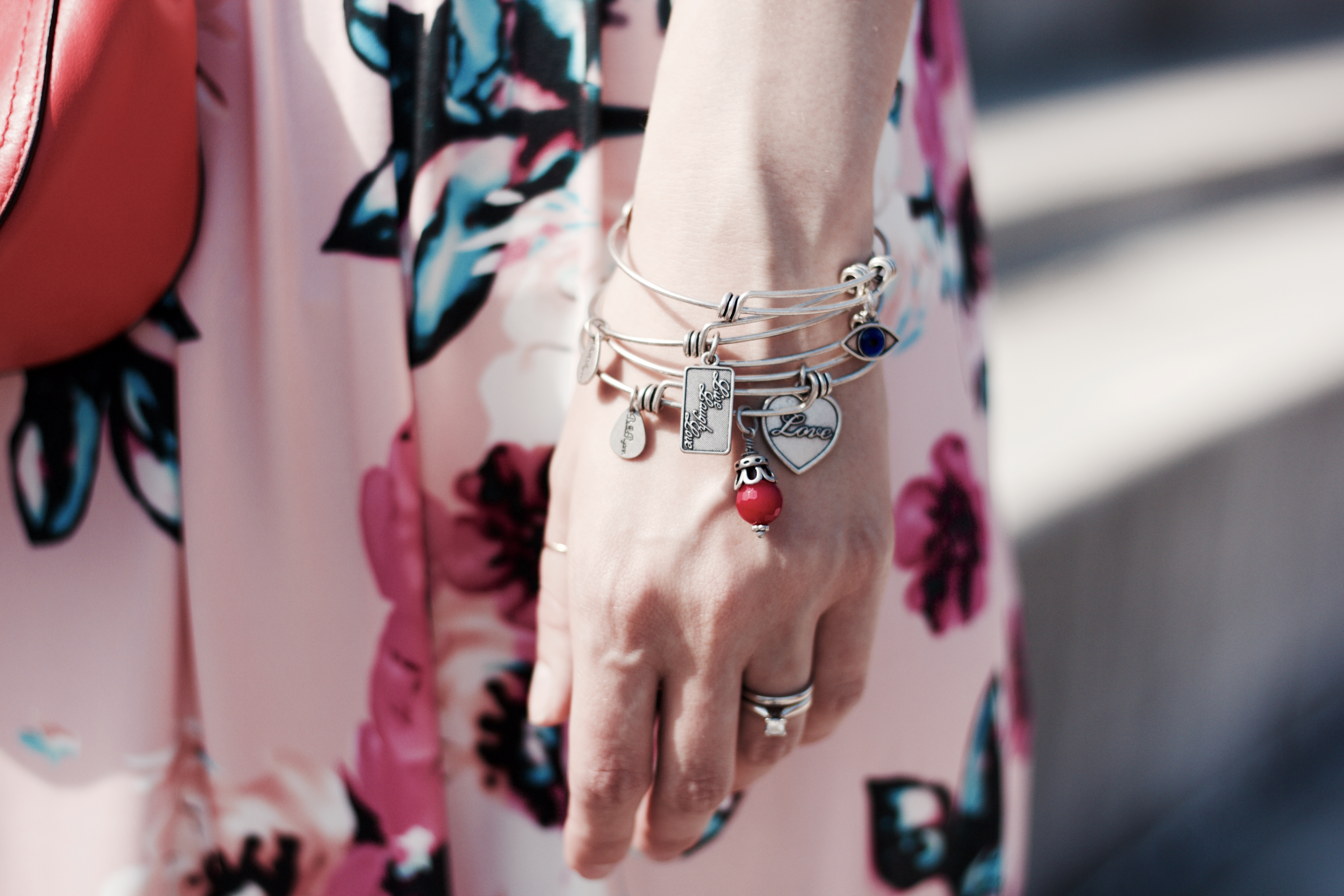 Although I've worn these silver charm bracelets before here, the blue and pink accents on them seemed to match this dress perfectly. You can see the 4 styles I'm wearing from top to bottom here, here, here, and here.
This mini Coach purse (last seen here) is one of my favorites to carry in the summer thanks to its bright color. I love carrying it as a clutch with more formal outfits like this maxi dress, or it comes with a cross-body strap that's perfect to attach and wear while running errands.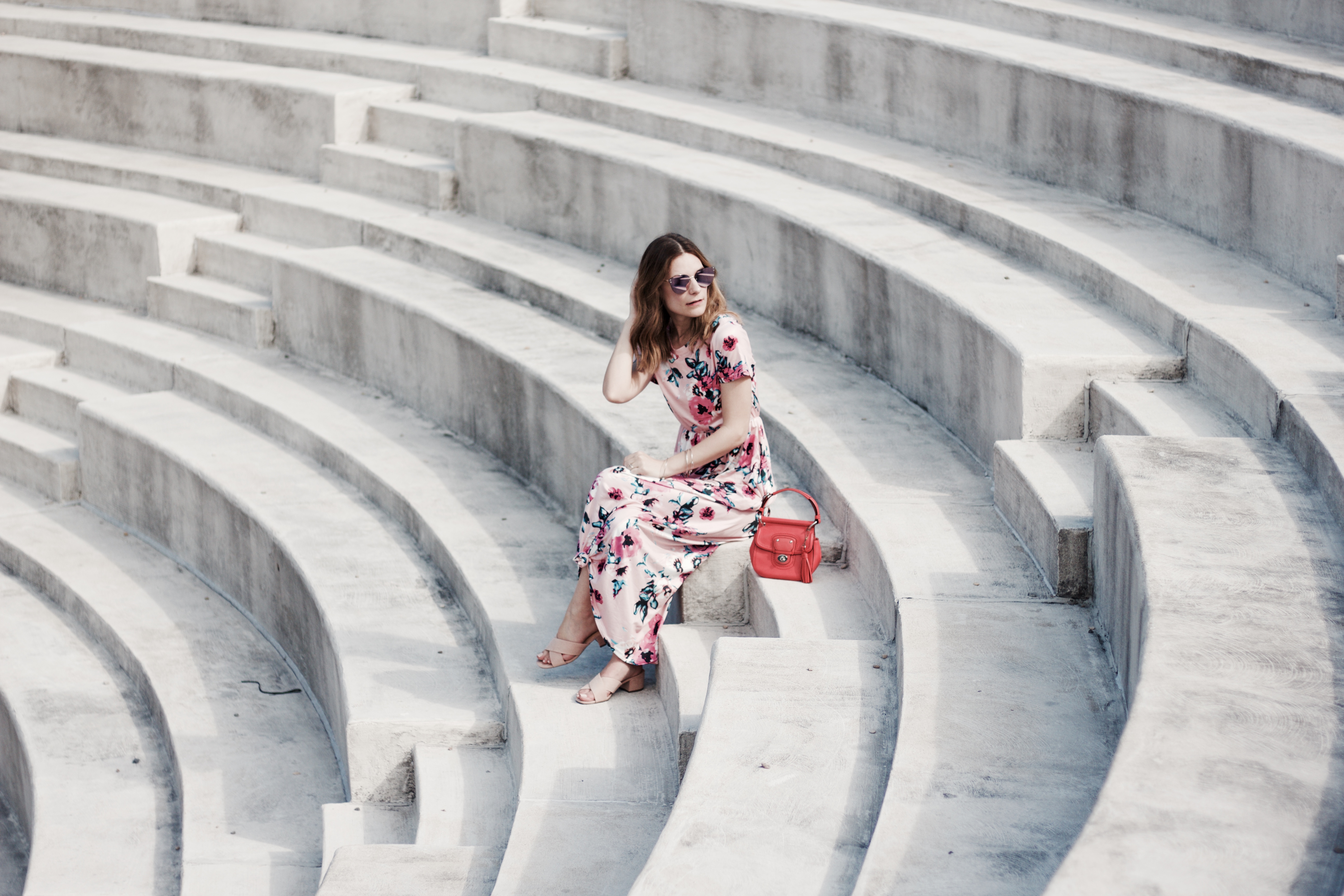 Even though I have a love for neutrals, surprisingly enough I gravitate towards pink a lot. I may have said this before, but I definitely consider pink more of a neutral for myself since it matches my skin tone so well. These pink sunglasses and shoes (similar here) have been on constant repeat all summer long.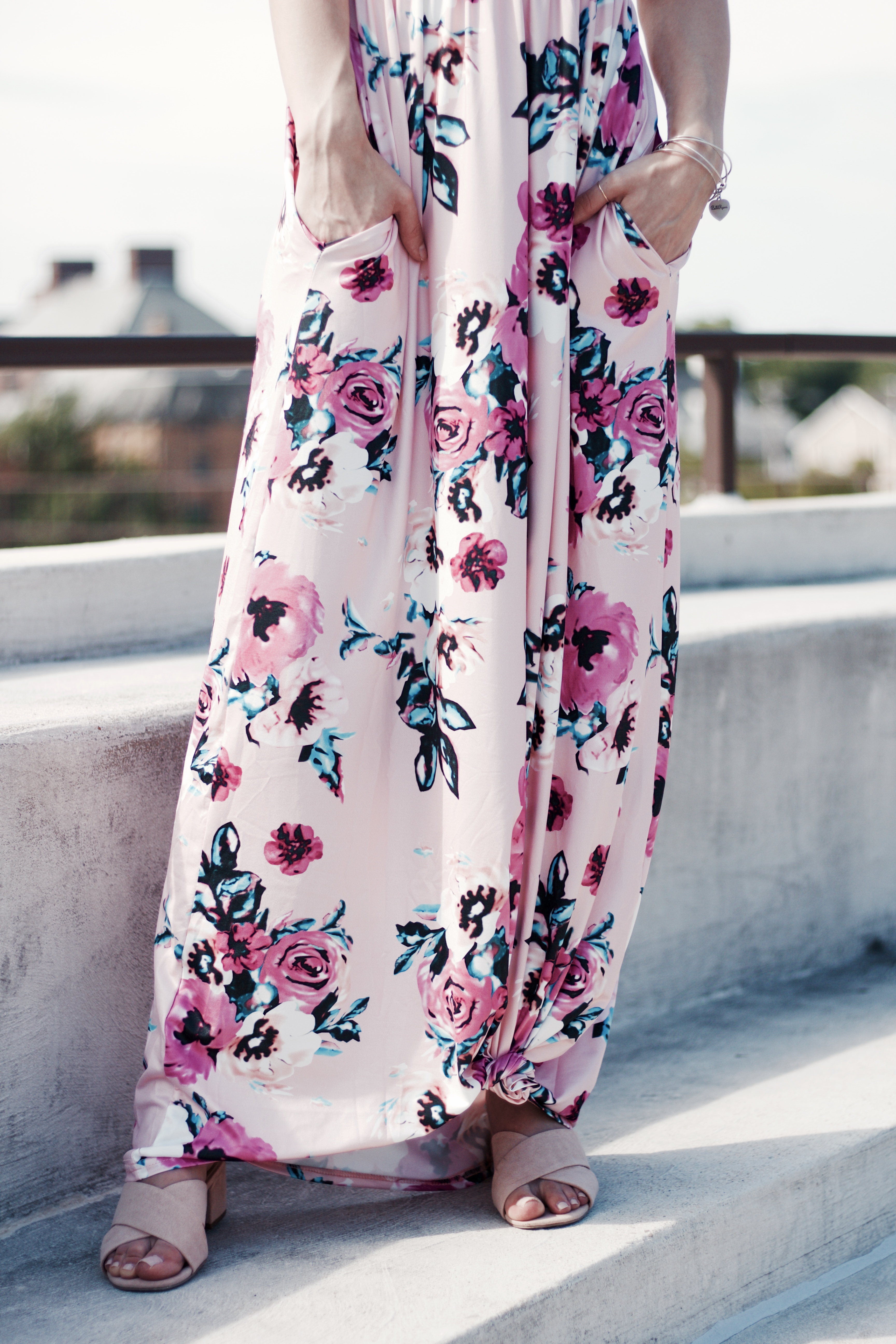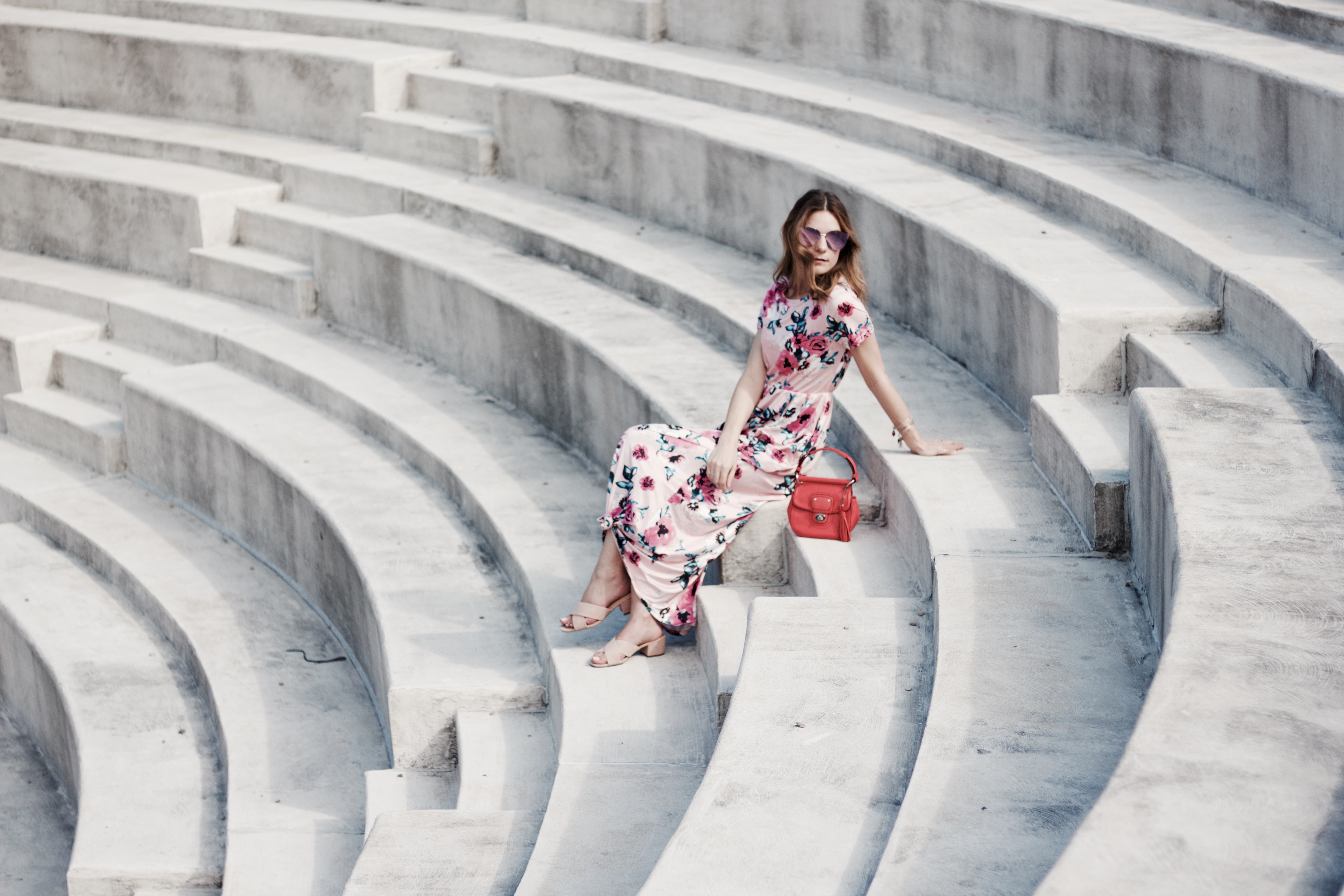 Outfit Details: Totofits Dress, Zaful Sunglasses c/o, Bella Ryann Bracelets c/o, Coach Purse, Dolce Vita Shoes (similar here and here)